7 Tips to follow when renting out your property...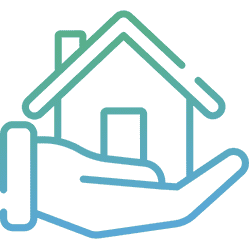 1. Check that you are permitted to rent out your property
First and foremost, before you invest your time and money into renting your property, it is important that you check to see whether you are permitted to rent it out.
The first step is to contact your mortgage lender to confirm that you can rent your property out, as this is not always permitted under the terms of a loan agreement.
It also advisable that should you own a leasehold property, you obtain permission from your freeholder. As many leases contain a clause in which specifically refuses sub-letting.
2. Do plenty of research
Get to know the current rental market, how quickly are rental properties going in your area? In most cases, very quickly. At this stage you will want to see how much rent you can get for your property, you can gain a rough idea by looking at similar properties in the same area, but we do suggest speaking with an agent and asking them to carry out a valuation. Once you have this figure, it will also enable you to calculate the costs of being a Landlord, and determine whether it is financially viable.
You may also like to consider the type of Tenants you would like to target, whether that be a single professional, a couple or a young family, and whether or not your property is suitable.
3. Know your responsibilities as a Landlord
Being a Landlord means you owe your Tenants certain duties of care, some of which you may already be familiar with. As a Landlord you must ensure your property/properties are safe and free from any health hazards, this includes keeping the following in good repair: The structure and interior of the property (i.e. walls, windows etc.), basins, sinks, baths, toilets and their pipework, water and gas pipes, electrical wiring, water tanks, boilers, radiators, gas fires, fitted electric fires or fitted heaters.
In addition to this, it is your responsibility as a Landlord to ensure the property has had the following checks carried out: gas safety certificate, electrical installation condition report (EICR), energy performance certificate (EPC) and legionnaires risk assessment.
The property will need to be fitted with working smoke alarms on each floor and carbon monoxide alarms where required.
Once a Tenant is occupying the property, they may contact you to report an issue. In which case, it is then your responsibility to resolve. Issues such as a gas leak, broken boiler or water leak will need immediate attention. As a Landlord, you will be accountable for all repairs and maintenance, and carrying out refurbishment of the interior and exterior of the property when required. Some Landlords prefer to instruct an agent to manage the property, in this instance the Tenants would contact them to report any maintenance issues and the agents would then contact you.
4. Insurance
Contact your insurance company and inform that they you shall be renting your property out, they will need to be made aware of this. You will only require buildings insurance, as the Tenants will take out their own contents insurance.
Some Landlords also consider Landlord insurance, this will cover any financial losses which may occur when renting out your property. Although Landlord insurance is not a legal requirement, it can be beneficial as the policy will protect the building, your tenants and in some policies they will pay out should your Tenant miss their rent payments.
5. Preparing your Property
Before you proceed with making your property available to rent, you will need to carry out any required works, this may be painting, gardening, new carpets etc. It is recommended that the property is painted in neutral colours and that the flooring is also neutral, but sensible (no white or cream carpets!), try and keep far away from bright and bold colours as this may be unappealing to some Tenants.
You will also need to decide which furnishings you will supply with the property, most properties are unfurnished but they do include appliances such as ovens and hobs (these days most are integrated), fridge/freezer, washing machine etc. However, it is important to bear in mind that you will be responsible for the maintenance of these appliances throughout the tenancy. Should the washing machine break (through no fault of the Tenant) you will be responsible for repairing or replacing it. Therefore we recommend only simply supplying an oven/hob.
As previously mentioned, you will need to have the following checks carried out before a Tenant moves into the property: gas safety certificate, electrical installation condition report (EICR), energy performance certificate (EPC) and legionnaires risk assessment. In addition to this, you must ensure that the property has working smoke and carbon monoxide alarms.
You will want to make copies of the property's keys for your Tenant and managing agent (should you decide to instruct one). It is also a good idea to hold all instruction manuals for the boiler, appliances etc in a folder and leave it at the property for your Tenant.
Once all works have been carried out, you will want to arrange for the property to be professionally cleaned by a professional cleaner. This is especially important due to COVID.
6. Finding a Tenant
Now your property is ready, it is time to find a suitable Tenant. Some experienced Landlords do prefer to proceed with finding a Tenant on their own, however, some do instruct a letting agent to take the ease away. After all, letting agents can provide an array of Tenants whom are already registered on their database.
If you decide upon instructing a letting agent, once agreeing a rental amount, they will take photographs of the property and will advertise on national portals such as; Zoopla and Rightmove, and on all social media platforms. Once your property's advert is up and running, be prepared to receive a number of interest the same day, prospective Tenants will wish to view the property straight away and believe me it will not be long until there is a large amount of viewings booked in!
The letting agent will show all prospective Tenants around the property and if interested an application form will be supplied to them. Letting agents tend to receive the application forms back rather quickly, once they do they will contact yourself right away to discuss the prospective Tenants. If you are happy to proceed, the letting agent will carry out all relevant credit and right to rent checks, and referencing (Landlords reference and Employers reference). Once the prospective Tenants have been referenced and checked, their application will again be discussed with yourself. If you are still happy to proceed, a move in date will be decided upon between yourself and the Tenants.
Once a move in date and the length of tenancy has been agreed, all relevant paperwork will be drawn up. This paperwork includes the tenancy agreement, prescribed information for the deposit and the pet policy (if relevant). In addition to this, the Tenants will need to be supplied with copies of the gas safety certificate, electrical installation condition report, energy performance certificate, right to rent checklist and the legionnaires risk assessment.
The deposit will need to be registered under a government-approved tenancy deposit scheme, such as The Deposit Protection Service or MyDeposits, within 30 days of receiving it. If you prefer not to register the deposit yourself, the letting agent can register it on your behalf.
Finding a Tenant can most times be very straight forward, especially if you instruct a letting agent. Should you require such services, please do not hesitate to contact us (Genie Lettings) on 01983 210295 or email us at This email address is being protected from spambots. You need JavaScript enabled to view it..
7. Changes in Legislations
Being a Landlord means you need to be aware of the various and detailed pieces of legislation involved in renting. It is crucial that you comply with them all and stay one step ahead of any changes in the law.
New stringent legislations are introduced each year, therefore it is important that you keep yourself updated. You can find all current and new legislations on the gov.uk website or sites such as the National Residential Landlords Association (NRLA).